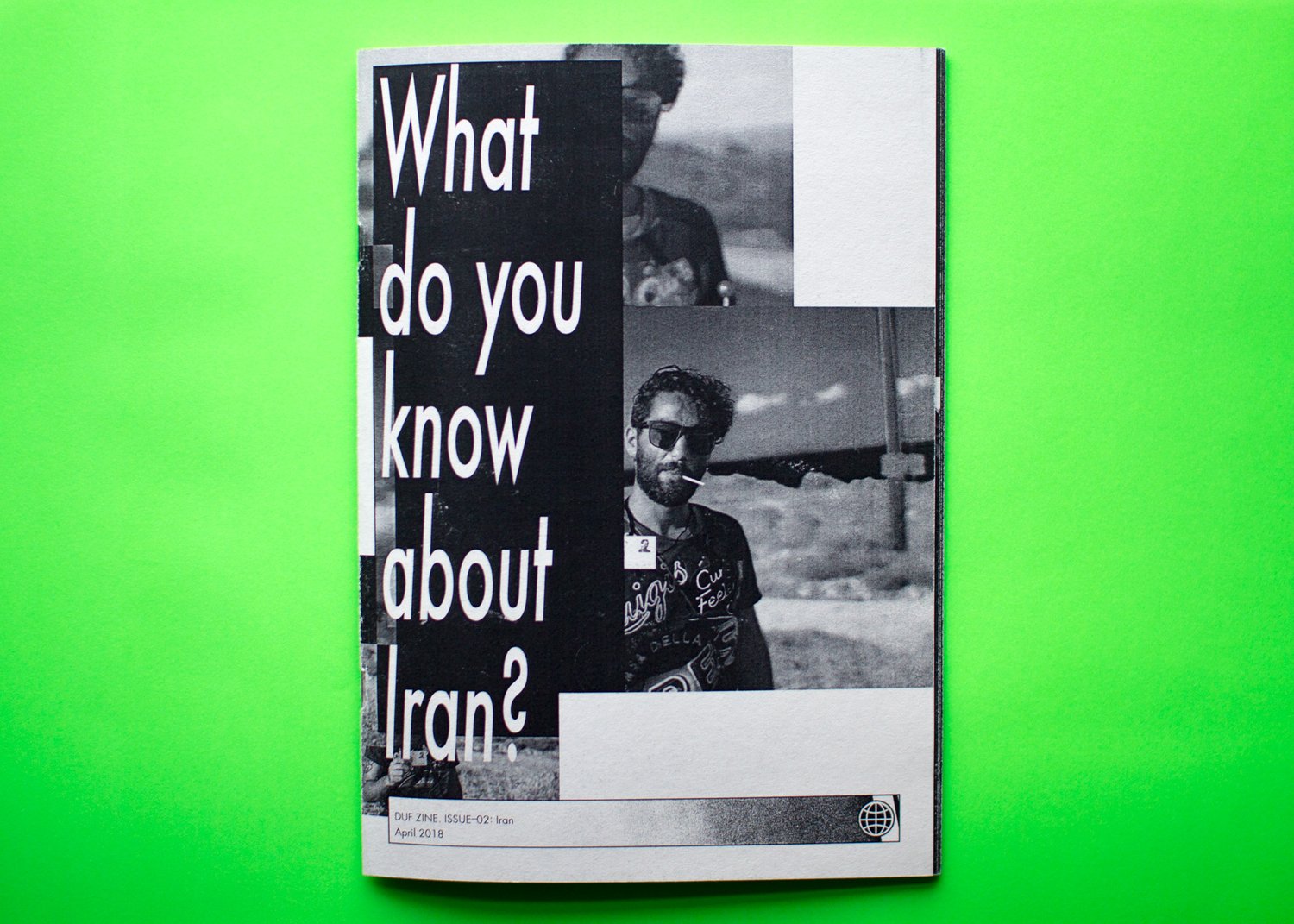 DUF Zine 002 contains a series of interviews with Iranian refugees and volunteers living on Lesvos island in Greece, about Iran, and their feelings towards the country. The interviews are conducting by M – who is also a refugee living in Greece.
Laser printed on 80gsm 100% recycled paper, and assembled and cut by hand in London.
Two mirror finish stickers included.